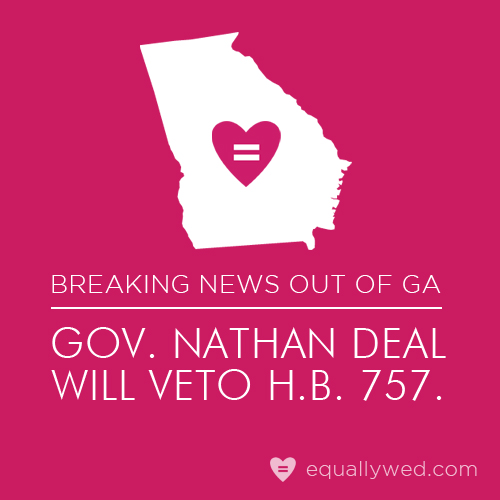 Gov. Nathan Deal said he will veto the "religious liberty" bill that placed the rights of anti-LGBT people above LGBT citizens in Georgia.
The measure "doesn't reflect the character of our state or the character of its people," the governor said Monday.
"Their efforts to purge this bill of any possibility that it would allow or encourage discrimination illustrates how difficult it is to legislate something that is best left to the broad protections of the First Amendment," he said.